The right Contractor for your next project.
Welcome to JNB SERVICES, LLC
Our Mission
JNB Services, LLC's Mission is to provide an excellent customer experience regardless of your project type or size, we build with trust, confidence and quality. We believe in demonstrating a firm conviction that all clients deserve the very best services available to them.
Our Vision
We take an enormous amount of pride in our work while building your vision and achieving balance between the three main engines driving every construction project – quality, budget, and schedule.
And how we do it?
The answer teamwork
Send Message
We are here to help you make your dreams a reality.
Why Choose Us
JNB Services, LLC has offered outstanding Residential, Commercial and Government services for years. Our goal is satisfying our customers by extending affordable, high quality, and professional services for your next project. We are licensed, bonded, and a newly certified 8(a) company located in south Alabama.
Values
JNB Services, LLC is committed to becoming the construction specialist of your choice – pursing excellence through dedication, experience with disciplined employees, and an ongoing passion to deliver quality, integrity, and honesty in a timely matter.
Located In Southern Alabama
JNB Services is located in Daleville, AL and we service the entire Wiregrass Area, which includes Alabama, Georgia, and parts of Florida.
We Offer A Wide Range of Services
Acoustical Ceilings
Drywall Installation
Interior and Exterior Painting
Metal Framing
Plumbing and Much More…
CONSTRUCTION & REMODELING SERVICES
JNB Services, LLC. offers a wide variety of
Construction & Remodeling services for both
Residential & Commercial.
INTERIOR AND EXTERIOR PAINTING
We offer residential and commercial painting. If you are planning to have your home or office painted for a new build or makeover, contact the pros at JNB Services, LLC. JNB Services, LLC has many years of experience. We have a reliable team of professionals. We, also, use high quality products.
At JNB Services, LLC considered no job to be too small or too big. Each and every client is provided the same treatment throughout the construction process, regardless of project size. You can bet we know a thing or two about construction. Our in-house staff is dedicated, forward-thinking, and fully committed to all our customers.
Create a More Beautiful and Functional Home:
Turn to JNB Services, LLC for your upcoming remodel. You'll get a full-service remodeling firm with 5 years of experience in Alabama. We will coordinate and supervise every aspect of the remodeling project.
We thank you for the time taken to learn about JNB Services, LLC. For the past few years our company has invested its time and resources in building strength of structure and a strong foundation. We know that our customers have high expectations, and we strive never to take our customers for granted. In a relatively short time, our company has grown to where it is now – offering impressive levels of service and excellence with a mission to delight our customers, satisfy our employees, and be accountable to the community at large. We maintain the highest levels of professionalism, integrity, honesty, and fairness in our relationship with our customers.
Send Message
You can send messages
24hrs. a Day/7 Days a Week
via e-mail or text.
Our Phones
Click here to get a list of numbers.
Our team is always ready and willing
to offer their support.
Live Chat
Chat with us through our live chat.
Our live chat system is connected
to one of our live team members.
Here are some pictures of JNB Services, LLC's Team on location working on some of our clients projects.
236220 Commercial and Institutional Building Construction.
238130 Framing Contractor 
238160 Roofing Contractor
238190 Other Foundation, Structure, and Building Exterior Contractor.
238210 Electrical Contractor and other Wiring Installation Contractors.
238220 Plumbing, Heating, and Air-conditioning Contractor
238290 Other Building Equipment Contractor
238330 Flooring Contractor
238350 Finish Carpentry Contractor 
238910 Site Preparation Contractors
238910 Demolition Contractor
Our Team Members have been providing professional construction services for many years and they are ready to serve you.
We have used JNB Services for a complete home remodel, everything from creating an open floor plan, bathroom remodels, flooring, all electrical, painting, you name it, they did it. They do superior top notch work. We were so pleased with their work we've called them back moths later to do more. Thank you all for making me fall in love with my home now!


Audrey Kilpatrick, Customer
They are the most pleasant people to work with and are very fast at what they do!!! They go above and beyond to help you out with anything and everything and their work is phenomenal!!! The lady, Lynette, I think is her name is my personal interior designer, she is so special to me. I gave her that title in my home!!! She has gone above and beyond to help me out with tough decisions and Mr. Jorge and Rolando I just can't say enough about them!!!! Grand people with grand work!!!! Love them to death.


Ty N Brian Ross, Customer
"JNB Services LLC did a spectacular! We wanted a chain link fence and a part of our backyard cleared out and our expectations were met plus more! Super professional and finished it right on time too. When we were first quoted they told us it would be done in 3 days and it was! Super happy with our fence. Definitely will request for them if we need anything else added to our house"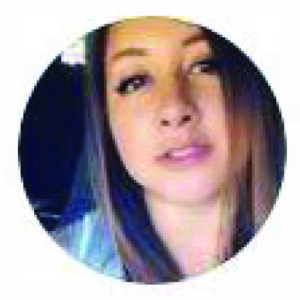 Skarleth Myers, Customer
"JNB Services, LLC provided me with exceptional service way beyond my expectations"
Michael, Customer
"JNB Services, LLC started working on my project without a down payment and completed the job in a timely manner. Very Dependable."
Michael Doe, Customer
JNB Services offer many different ways for you to keep in contact with us. Visit us online, call us via phone, or e-mail us.  We are here to help with your next project.

Address
761 North Daleville Ave.
Daleville, AL 36322